You are in the right place if LG Refrigerator LFXS28968S Manual Guide Pdf is what you are looking for, assuredly, you will get that and even other gadgets owners manual pdf. Here on the Nexprotocol, we publish user guides of all kids of gadget and make them available for free so you would not have to pay.
LG Refrigerator LFXS28968S Manual & Specs
27.9 cu.ft.
PrintProof™ Easy Care Stainless Finish*
Slim SpacePlus® Ice System
SpillProtector™ Tempered Glass Shelf / 1 Folding Shelf
6 Door Bins (2 Adjustable Gallon Sized)
Smart Cooling Plus System
10 Year Limited Manufacturer's Warranty on Linear Compressor
ENERGY STAR® Qualified
LG Refrigerator LFXS28968S Key Features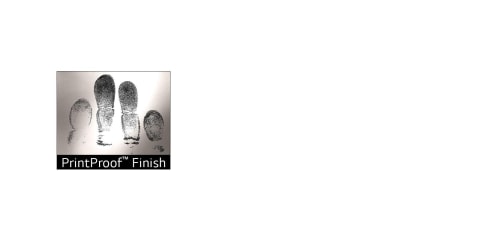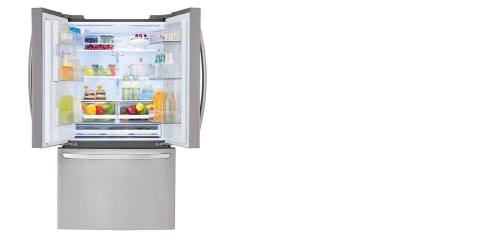 Unpacking the Refrigerator
WARNING
Use two or more people to move and install the refrigerator. Failure to do so can result in back
injury or other injury.
The refrigerator is heavy. Protect the floor when moving the refrigerator for cleaning or service. Always pull the  refrigerator straight out when moving it. Do not wiggle or walk the refrigerator when trying to move it, as floor damage could occur.
Keep flammable materials and vapors, such as gasoline, away from the refrigerator. Failure to do so can result in fire, explosion, or death.
NOTE
Remove tape and any temporary labels from your refrigerator before using. Do not remove any warning labels, the model and serial number label, or the Tech Sheet that is located under the front of the refrigerator.
To remove any remaining tape or glue, rub the area briskly with your thumb. Tape or glue residue can also be easily removed by rubbing a small amount of liquid dish soap over the adhesive with your fingers. Wipe with warm
water and dry.
Do not use sharp instruments, rubbing alcohol, flammable fluids, or abrasive cleaners to remove tape or glue. These products can damage the surface of your refrigerator.
Reinstall or adjust shelves as needed. Refrigerator shelves are installed in the shipping position. Reinstall shelves according to your individual storage needs.
Dimensions and Clearances
Check the dimensions of the appliance and the installation path to ensure there is sufficient room to move the refrigerator through doors or narrow openings.
If an opening is too narrow to fit the refrigerator through, remove the refrigerator doors. See Removing/Assembling the Doors and Drawers in this manual.
The installation location chosen for the refrigerator should allow space behind the unit for connections and airflow and space in front to open the doors and drawers.
Too small of a distance from adjacent items may result in lowered freezing capability and increased electricity consumption charges. Allow at least 24 inches (610 mm) in front of the refrigerator to open the doors, and at least 2 inches (50.8 mm) between the back of the refrigerator and the wall
This page is all about lg refrigerator lfxs28968s manual guide pdf. If you have a contribution or observation you wish to make please contact using the form i the contact page or using the contact details.